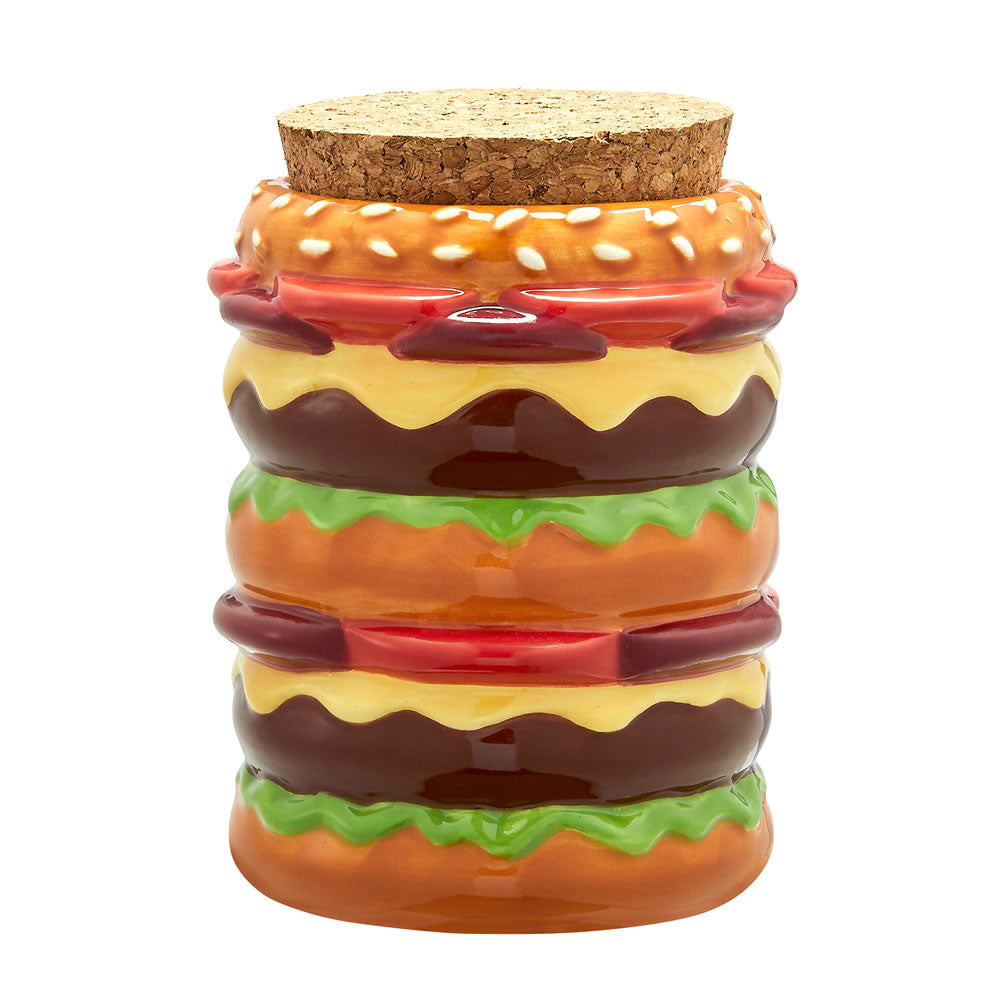 CHEESEBURGER STASH JAR
Description
Are you looking for a fabulous gift for a 420 themed event? Your friends will be delighted with this trendy cheeseburger stash jar!

This fun novelty adult gift stash jar is made of ceramic. It resembles a real double cheeseburger that looks good enough to eat with a bun, patties, melting cheese and tomato sauce.

The stash jar is ideal to store teas, coffees, herbs, spices and medical herbs. The tight-seal cork ensures that your herbs are kept fresh for months and that the sensitive material is protected from light. The jar comes packaged in an acetate box.

Our new range of novelty stash jars will delight clients who come into your store looking for trendy adult gift ideas.
Size 4" x 3" x 3"
Made of ceramic
Resembles a real double cheeseburger
Cork lid protects sensitive contents from light
Recommended for adults