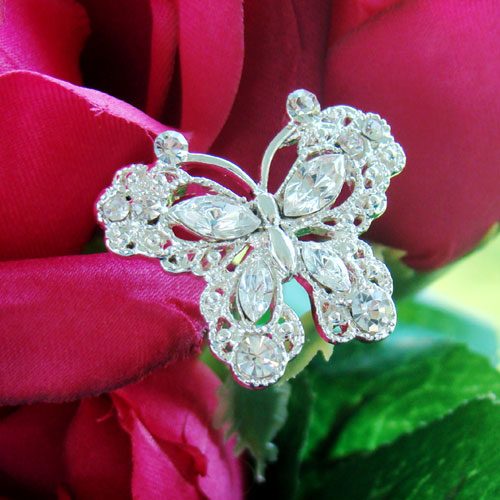 Bouquet Jewelry Small Crystal Butterfly
Description
Add a touch of romance and sparkle with our popular butterfly crystal bouquet jewelry... perfect for a butterfly-themed or garden wedding.

Dazzle your guests with this elegant and unique centerpiece or bouquet accent.

Measures 1 1/4" x 1" tall on 10" Metal Stem which could be shortened to any length. The listing is for 1 x butterfly bouquet jewelry.