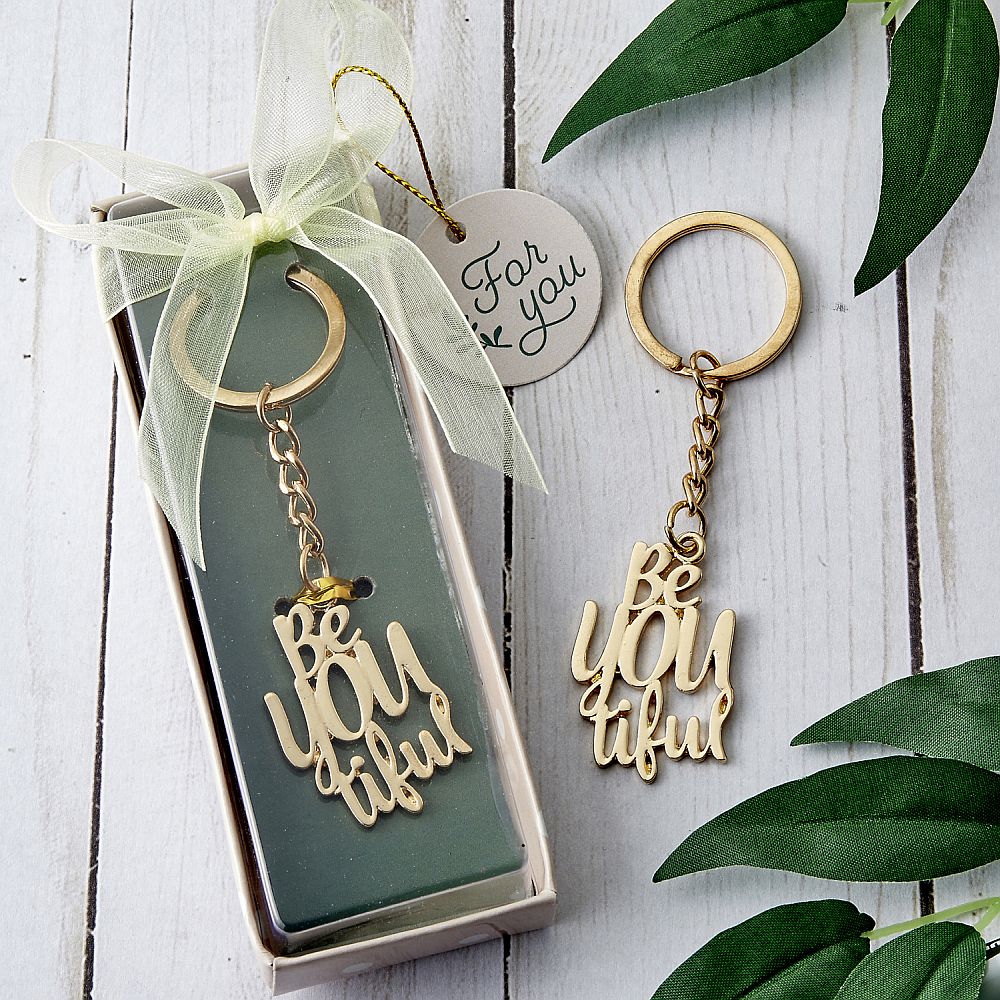 BeYouTiful Gold Key Chain
Description
Make a great exclamation of how you feel about yourself, friends and family. Be-You-tiful says it all!

This gold key chain is made of gold metal cast. It spells out the word 'Be-You-tiful' in a gorgeous script font.

Attached to the Be-You-tiful charm is a gold metal chain and key ring.

The key chain is packaged in a pink bottom box with white polka dots. The inside of the box has a sage green stage for the item to rest on. The box is wrapped with an ivory organza ribbon wrap and bow. Attached to the ribbon is a round pink 'For you' tag written in a matching sage green print.
Size of charm is 1 3/8" x 1"
Size with chain and ring is 3 3/4" long
Made of gold cast metal
Charm spells out the word 'Be-You-tiful' in a gorgeous script font
Charm attached to a gold metal chain and ring