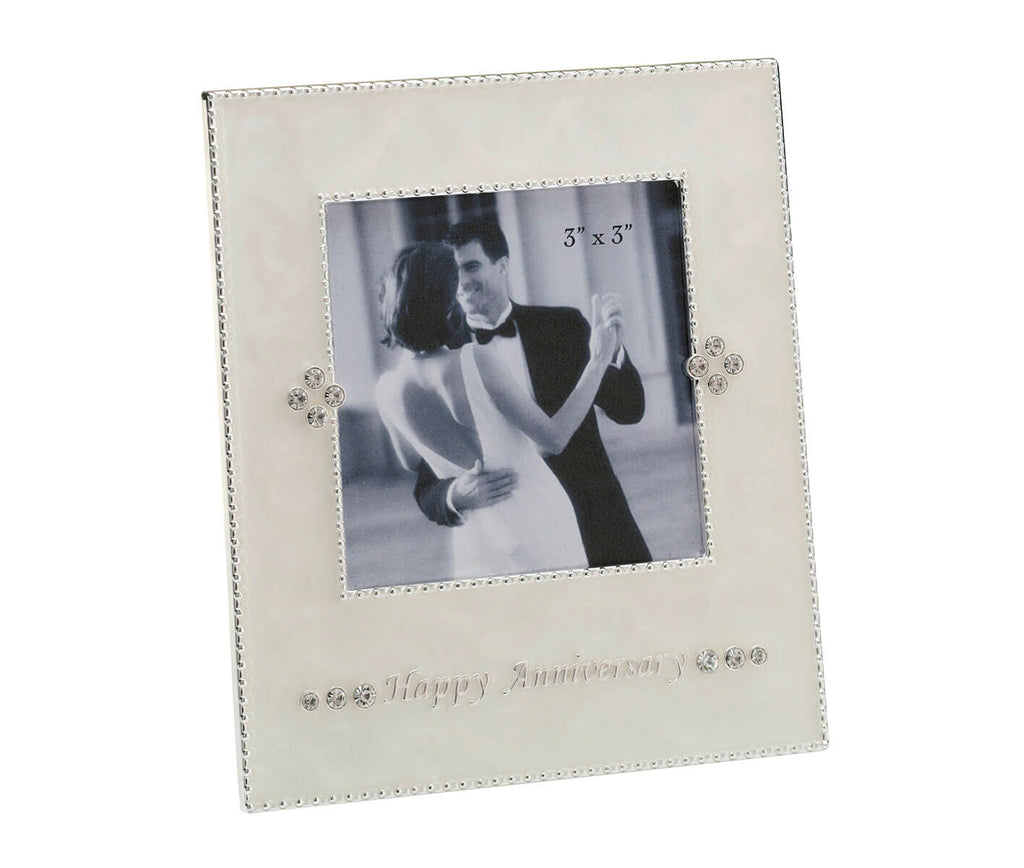 Anniversary Picture Frame Gift
Description
Commemorate your wedding anniversary with this elegant picture frame, which holds one 3" x 3" photo.
The entire frame measures 4.5" wide and 5" tall.
A cream-colored epoxy is combined with silver-plating and rhinestones. Near the bottom are the words "Happy Anniversary." An easel in back keeps the frame standing.