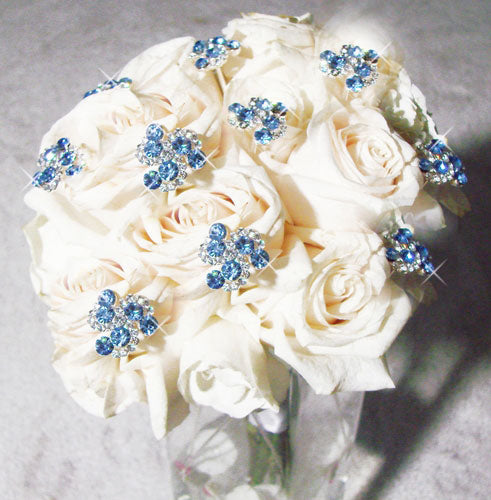 Light Blue Crystal Swirl Bouquet Jewels (Set of 2)
Description
These bouquet jewels are the hottest trend in adding sparkle to the bridal and bridesmaid bouquets, centerpieces and even wedding cake toppers.

The fabulous crystal swirl bouquet jewels Swirls are absolutely Stunning... Don't miss out on the newest fashion trend in bridal bouquets "Crystal Bouquet Jewelry". Your guests will be impressed!

The Light Blue Crystal Swirl Jewels are attached to a 10" long silver plated pick and measure just under 1" in crystal design. Sold in Set of 2.